March to April 2023

Class/Workshop

Schedule is available HERE
Primavera Ball will be on

6th May 2023.

  Details and purchase HERE.
February to March  Class/Workshop Schedule is

HERE

.
Check our online Shop

HERE
Sunday Practice

 

is Ongoing.  Check the bottom of t

his page for details. 
If you are looking for dance shoes we recommend that you email STEVE VAN at danceshoeyyc@gmail.com or text/call 4035402158
Are you new to social or ballroom dance?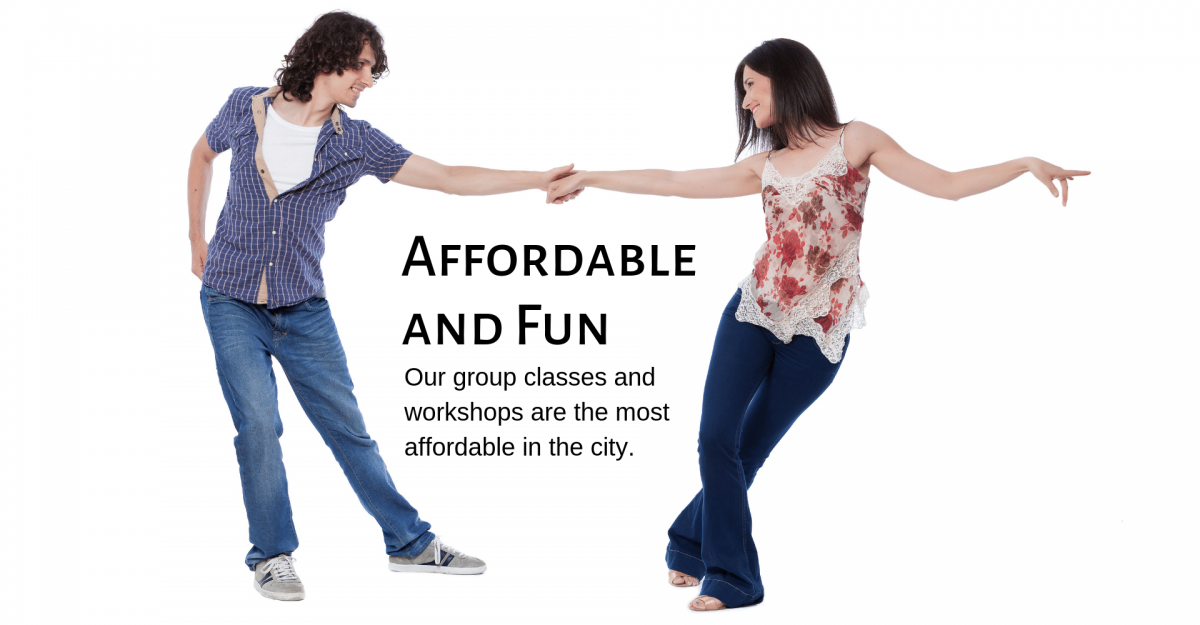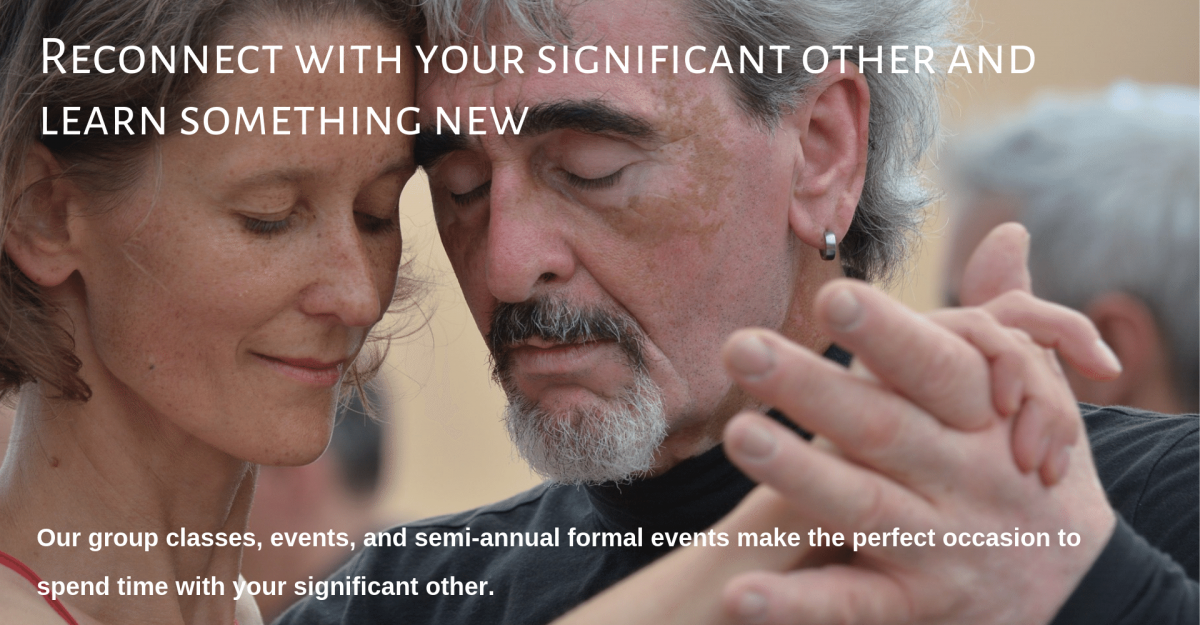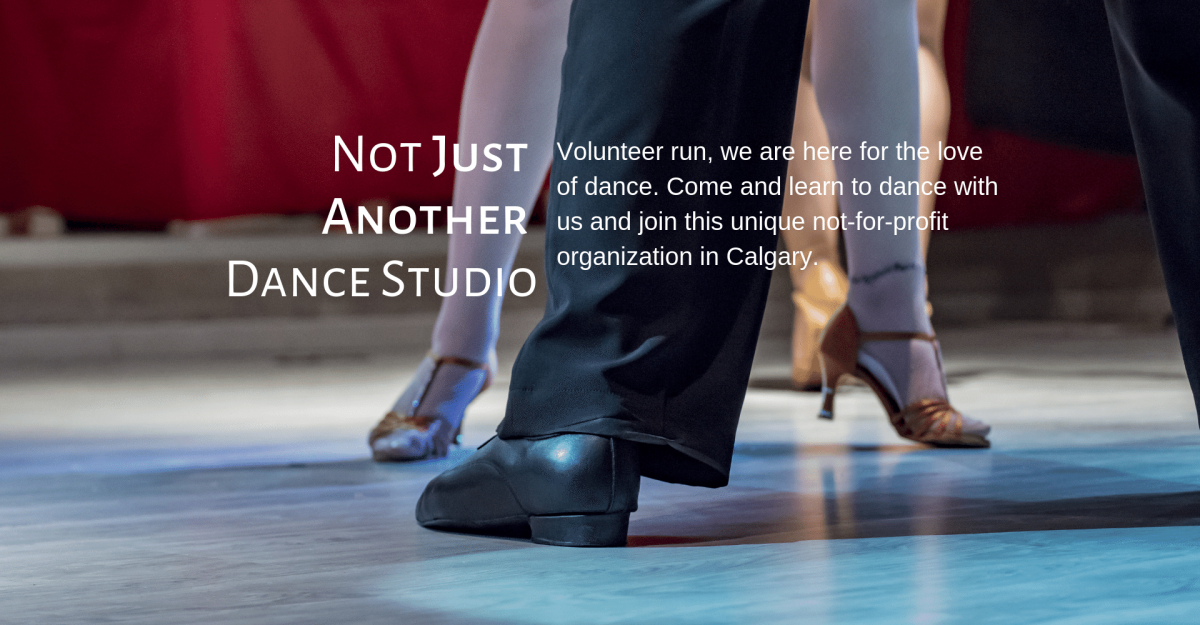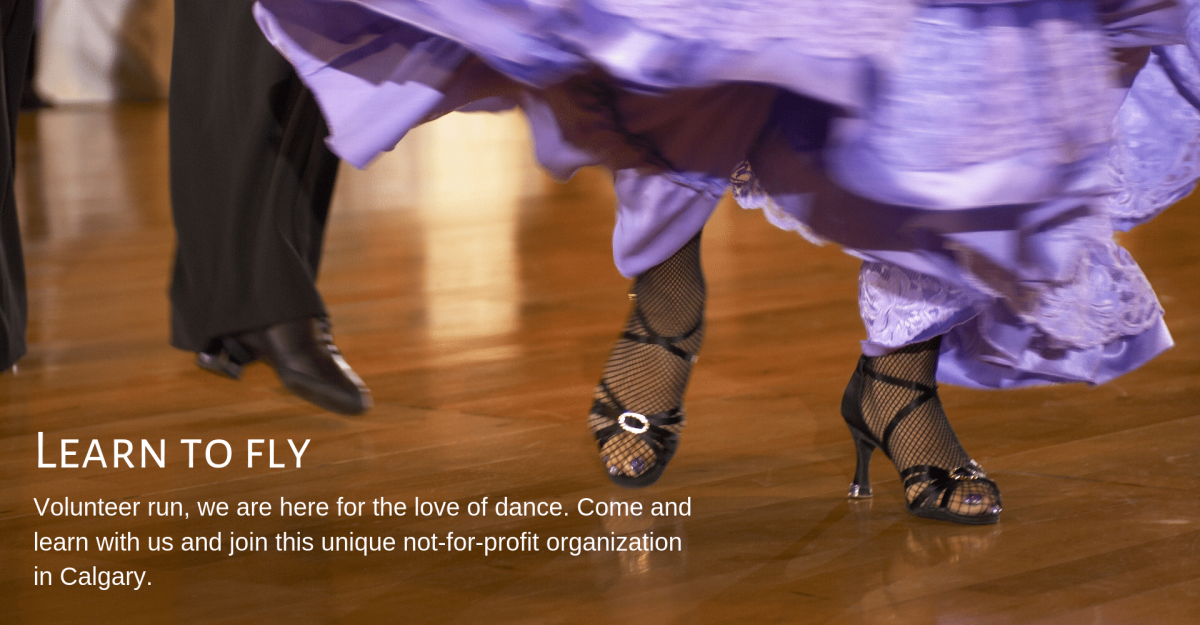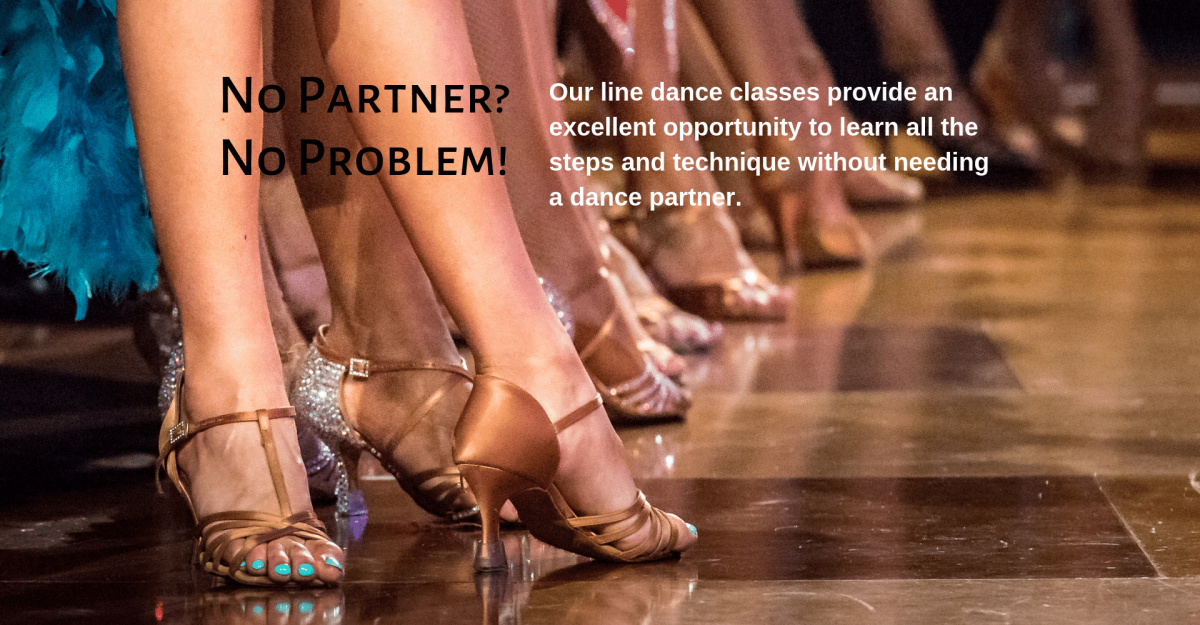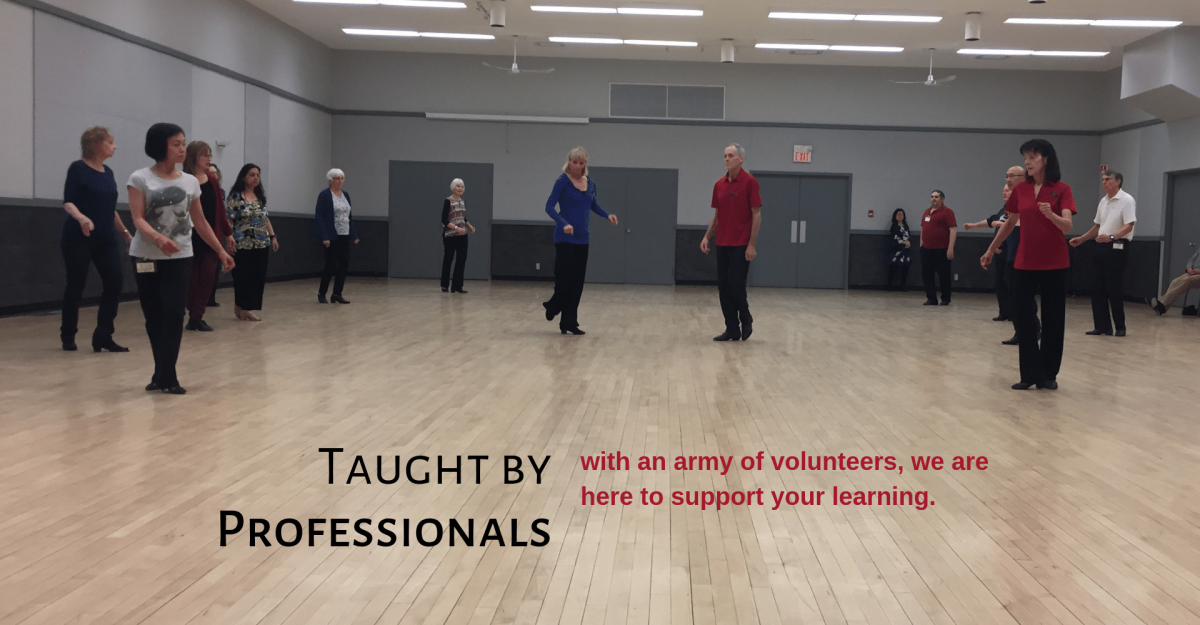 Welcome! We're glad you're interested in social or ballroom dancing. A great place to start is Dance 1A or 1B, where you'll learn basic steps to a variety of social dances. Check out our program overview to see when our next session starts!
There's a lot of great information here, so we welcome you to explore our class and event schedule, our locations, and a little bit of our unique story.
We are a not-for-profit club.  Our classes are open to members and non members depending on the type of class.  We send emails to our subscribers with the latest news and events (subscribe at the bottom of this page).  Sign up for our regular e-newsletter, like our Facebook page, and keep up with our news and events. We hope to see you on the dance floor!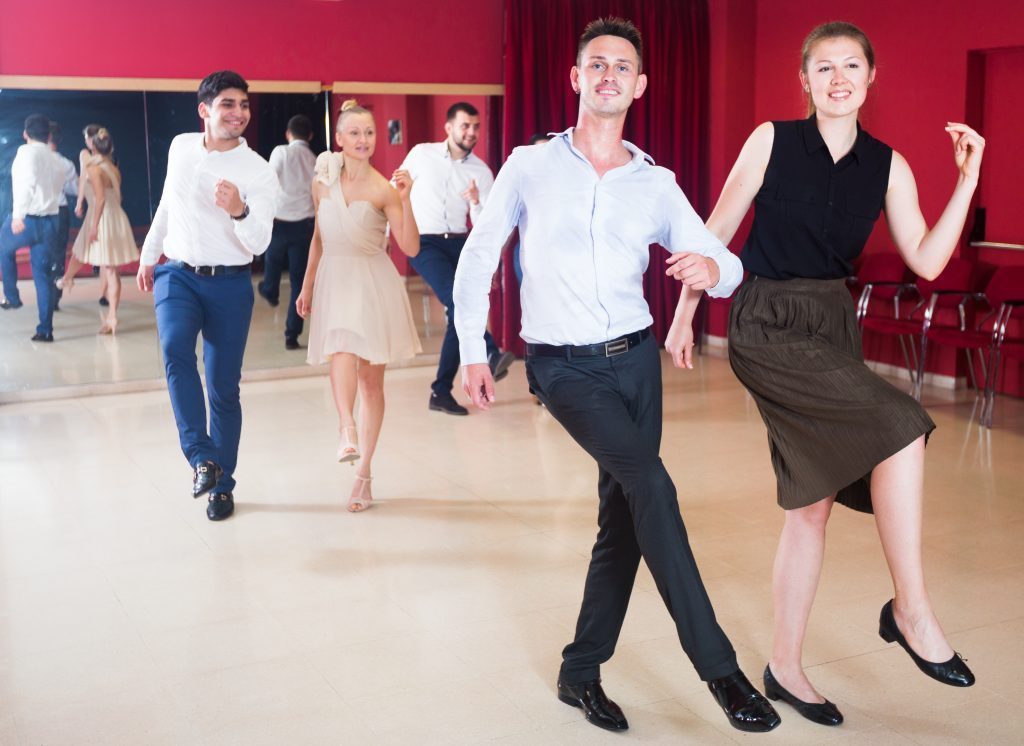 All the ways we love to dance...
The Calgary Dance Club hosts a variety of weekly classes, regular workshops, and monthly theme dances.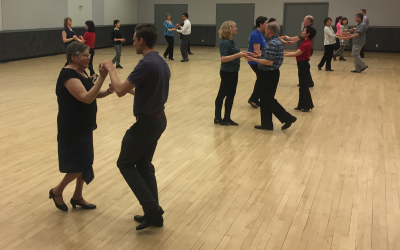 Group Classes
Beginner, Intermediate, Advanced. Ballroom, Country, Latin, Social, International. We teach it all.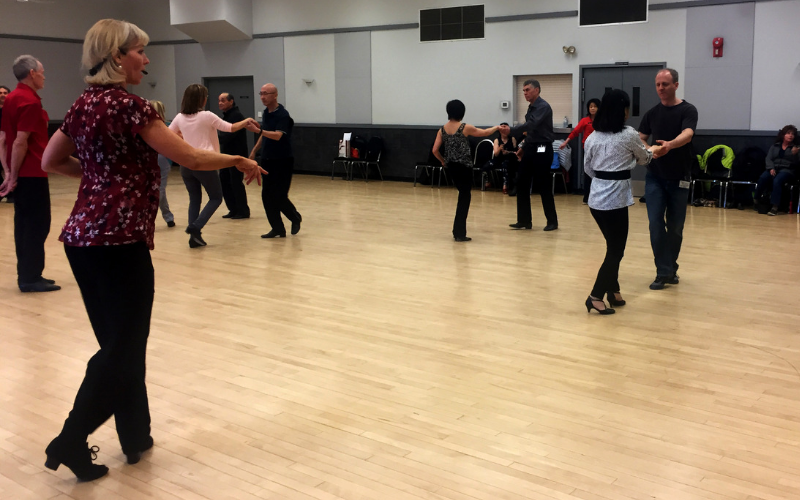 Workshops
Enhance your dance skills even further with regular Friday Night and seasonal workshops.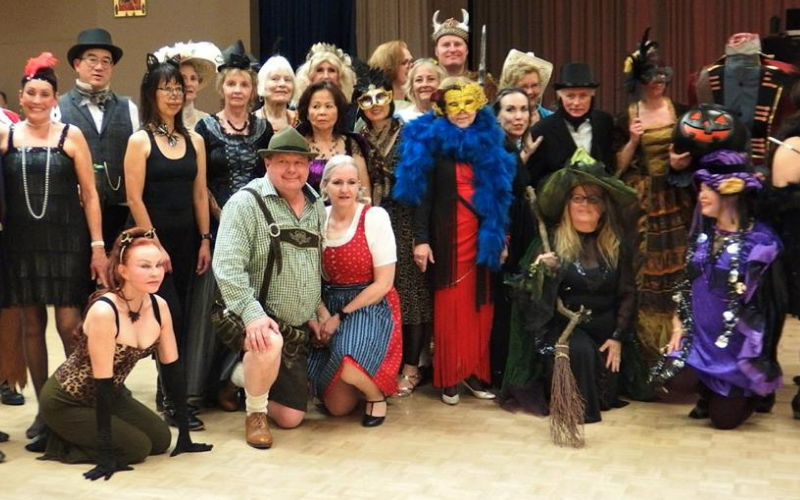 Monthly Theme Dances
Showcase what you've learned, catch up with like-minded friends, and dance the night away!
Even more ways to dance with us!
We love to dance so much that we also have semi-annual semi-formal dinner & dance evenings, Sunday morning practices, and an annual Instructor and Teaching Assistant Boot Camp!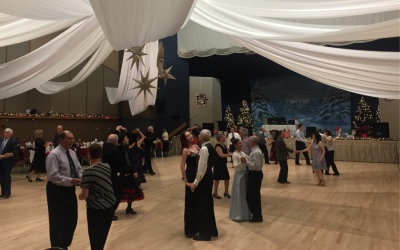 Join your fellow dancers for a delicious meal, performances, and a night of dancing. The Primavera Ball happens on 6th May 2023.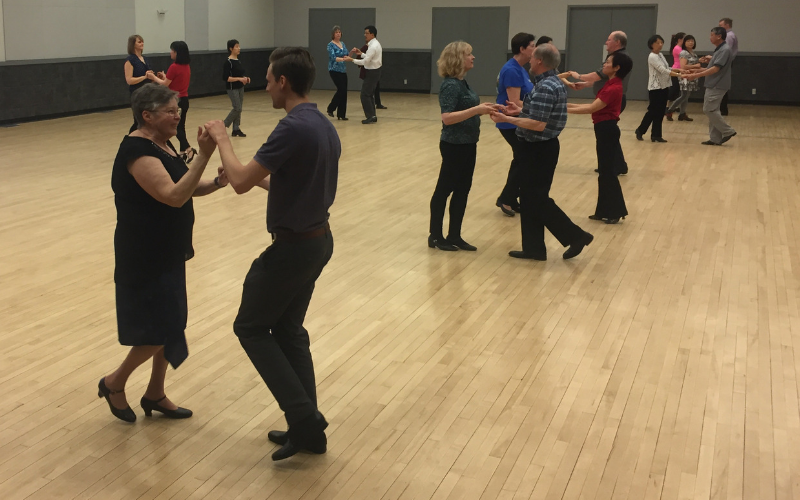 Sunday Morning Practice
Practice makes perfect. Our volunteer instructors and teaching assistants are on hand to help you excel. At Olympia Dance Club 517 16 Ave NE, 10 am to 12 Noon every Sunday. $10 dollars in cash at the door.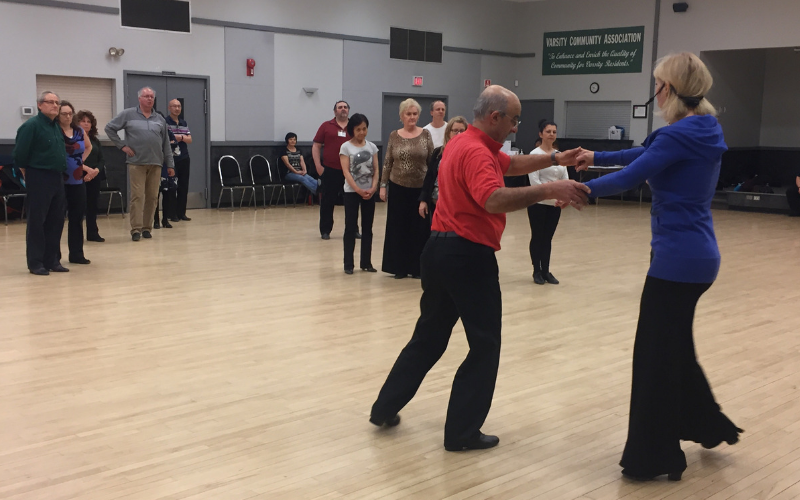 Instructor & TA Boot Camp
Take your love of dance to the next level and try out for our volunteer teaching assistant or instructor positions.
Check out what's coming up soon on our Facebook Page and Events!
What our Members value...
The professional quality of instruction, the reasonable cost, the enthusiasm, encouragement and knowledge of the volunteer teaching assistants, the quality of the teaching venues, easy to get to, all over the city, the friendliness of everyone involved, the wonderful social events, and the welcoming aspect of all the Calgary Dance Club community here, from the most experienced to the beginners, like myself. No need to bring a partner! Love it all.
Great place to practice due to the friendly assistance of the Teaches and their assistants (TA's). It's a great mental and physical workout that keeps you healthy.🎶
Very good teachers and very well organized. Fun to learn to dance with others!
I would like you to know how much I appreciate the opportunity to continue dancing and learning and socializing at an affordable price, with great instructors and at locations that are easily reached.
I appreciate that the Club makes an effort to have an equal number of leads and follows to allow for the most practice.